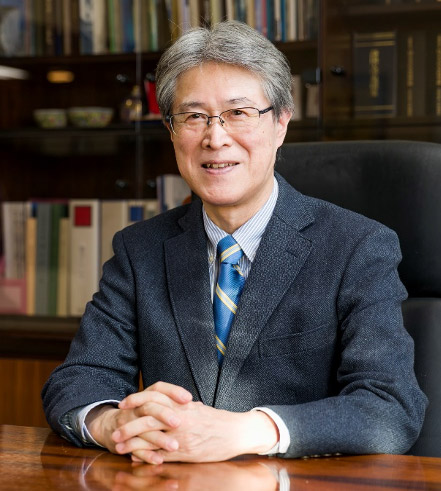 Shizuoka University aims to be a bridge to the future
Unlike in the 20th century, in the 21st century we have been confronted with changes of unprecedented scale and speed. As such, modern society is one of uncertainty and one in which the future is difficult to predict. Precisely because we live in this day and age, regional communities have huge expectations for Shizuoka University to function as a hub for knowledge and personnel that can help to unravel the very essence of things and further contribute to the progress and development of science and technology. Meanwhile, there are also high hopes for region and university led innovations.
At Shizuoka University, our philosophy is Freedom and Enlightenment, and Creation of the Future. To respond to today's demands, we must strive to develop personnel who can bring about a new future through wide-ranging partnerships with our regional communities, and make strong forward progress to drive research that can pioneer a new future. I will do everything in my power as president, and I look forward to your continued support and cooperation.
Kazuyuki Hizume
President, Shizuoka University